RAPID4CLOUD SOFTWARE FOR ORACLE CLOUD APPLICATIONS.
Designed for both new and existing users of Oracle Cloud Applications, Rapid4Cloud saves time and improves data quality whilst freeing up resources to focus on high value add activities. With Artificial Intelligence and Robotic Process Automation technologies at its core, Rapid4Cloud is a software suite designed to automate and accelerate the many repetitive manual processes involved in implementing and maintaining Oracle Cloud Applications. This is what makes the Rapid4Cloud solution key to maximizing the benefits of the Oracle Cloud.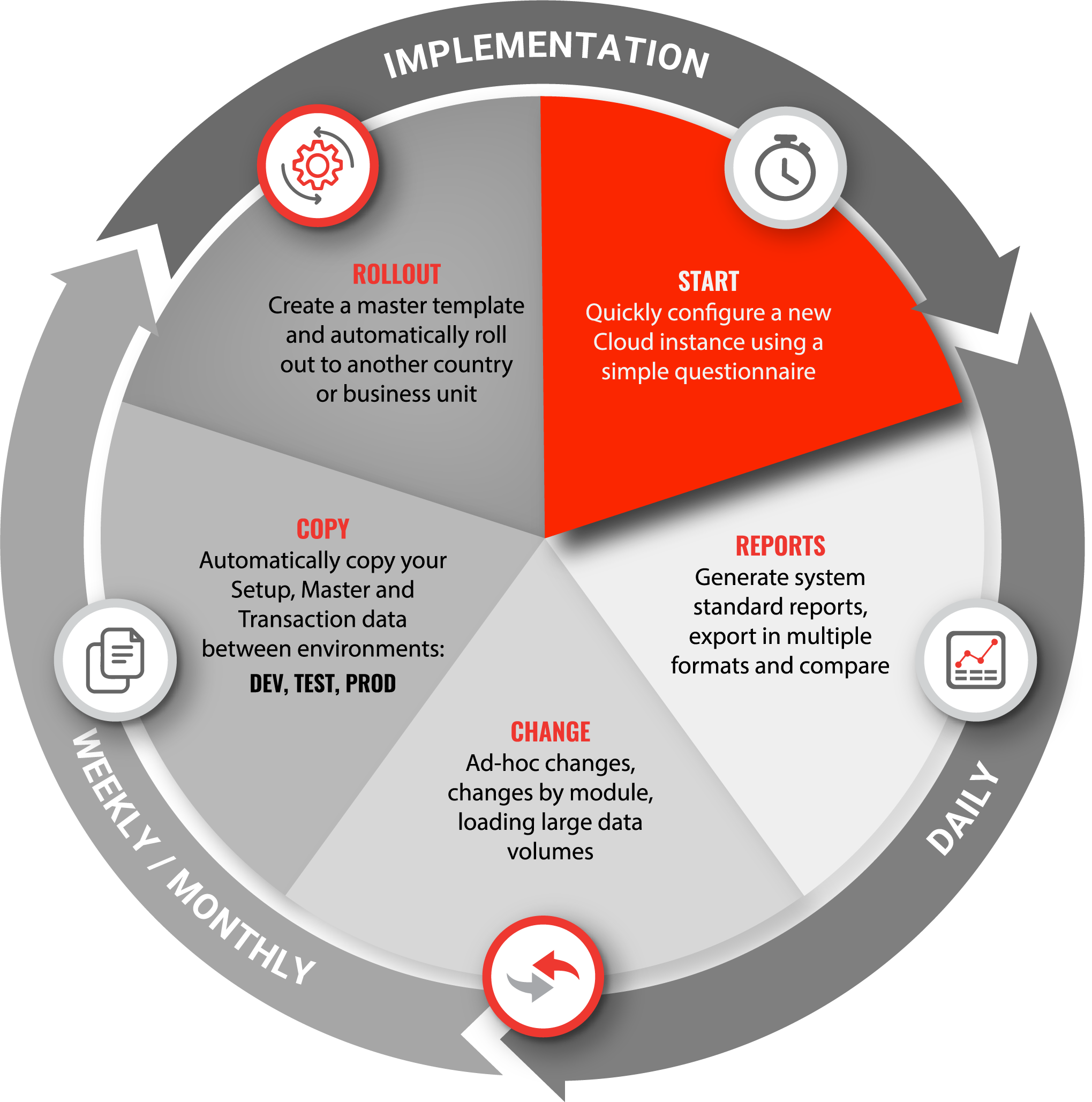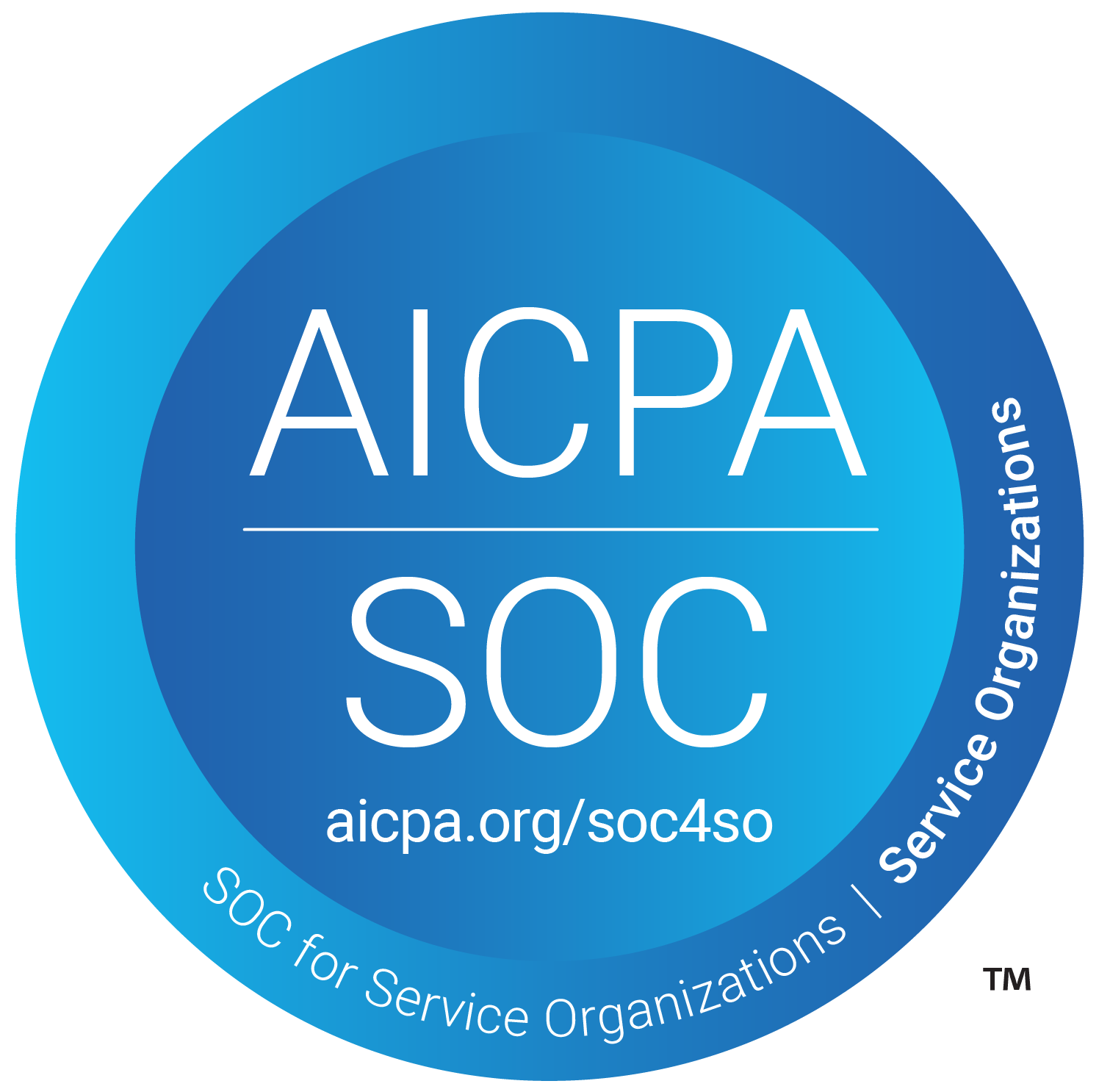 PRODUCT
RAPIDSTART.
RAPIDStart lets you quickly and easily configure a brand-new Oracle Cloud ERP instance using a simple questionnaire to capture your business processes.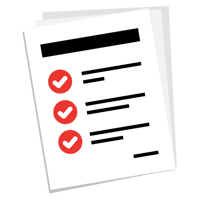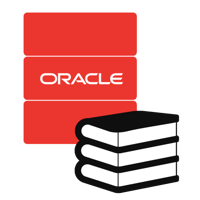 PRODUCT
REPORTS
Rapid4Cloud REPORTS fully automates the creation of standard configuration and comparison reports, delivering results in minutes instead of hours or days.
PRODUCT
CHANGE.
Change provides you the ability to load setup, master or transactional data, through pre-defined templates, directly into your Oracle Cloud environment.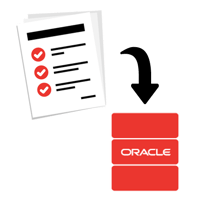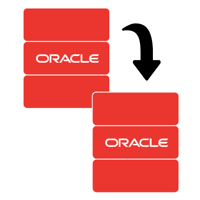 PRODUCT
COPY
With Rapid4Cloud COPY, you can automatically and securely copy all or a subset of your setup, master data or transaction data between environments on demand.
PRODUCT
RAPIDTEST
RAPIDTest provides you the ultimate, secure solution for Oracle Testing, ensuring the highest level of accuracy and reliability for your current instance and the next Oracle quarterly update.
All you have to do is select the module and then select the specific scenarios and parameters you want to test, and our bots will take care of the rest.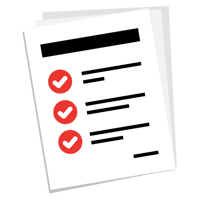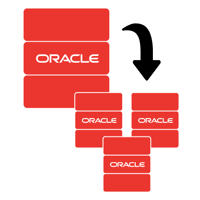 PRODUCT
ROLLOUT
Rapid4Cloud ROLLOUT lets you take a master environment template and quickly and easily roll it out to other business units. You retain complete control and the ability to make changes to setups and data along the way.
PRODUCT
RAPIDUpgrade: EBS TO ERP CLOUD.
RAPIDUpgrade uses Oracle E-Business Suite as a starting point to automatically upgrade your existing solution to Oracle Fusion Applications

RAPIDUpgrade saves you time and money and reduces the errors that occur during this typically lengthy manual upgrade process.

It can convert configurations, master data and open item transactions and provide you with a fully functional Fusion Applications solution with the standard Oracle business flows in days rather than weeks and months.